Welcome
Welcome, Guest! We are a creative arts/discussion community, bringing like minded souls together in one tight-knit community. Please enjoy your stay, or join us to begin posting!
Latest Threads
The general chat thread
Last Post: SpookyZalost
Today 1:14 PM
People who can predict the weather?
Last Post:

~ True Legend ~


Yesterday 9:28 PM
Hey!
Last Post:

~ True Legend ~


Yesterday 9:20 PM
★ Off Topix - An active & friendly commu...
Last Post: SpookyZalost
June 3rd, 2023 5:37 PM
MyBB Status Updates (in development)
Last Post:

PARADOX


June 2nd, 2023 3:00 AM
Possibly the longest thread ever created
Last Post: SpookyZalost
May 29th, 2023 10:21 PM
MyBB 1.8.34 Released — Security & Mainte...
Last Post:

Kyng


May 29th, 2023 8:50 PM

Today's top poster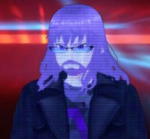 Congratulations to SpookyZalost, our current top poster for the last day with 1 post!

Forum statistics
» Members: 657
» Latest member: Anigdha
» Forum threads: 2,035
» Forum posts: 25,890

Full Statistics