Welcome
Welcome, Guest! We are a creative arts/discussion community, bringing like minded souls together in one tight-knit community. Please enjoy your stay, or join us to begin posting!
Latest Threads
Possibly the longest thread ever created
Last Post: Guardian
Today 11:10 AM
Spooky's Jeep Thread
Last Post: tc4me
Today 5:55 AM
How is everyone doing?
Last Post:

Kyng


May 15th, 2022 10:42 PM
Makestation 2021 Changes
Last Post: tc4me
May 15th, 2022 6:10 AM
What movies are you looking forward to t...
Last Post: tc4me
May 12th, 2022 3:46 PM
Ask Away!
Last Post:

Kim Winchester


May 9th, 2022 4:40 AM
My Computer History
Last Post: SpookyZalost
May 7th, 2022 5:08 AM
ERROR ! BAM Announcements Manager with P...
Last Post: SpookyZalost
May 6th, 2022 9:53 AM
Today's top poster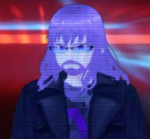 Congratulations to SpookyZalost, our current top poster for the last day with 1 post!
Forum statistics
» Members: 421
» Latest member: jgreenlee
» Forum threads: 2,001
» Forum posts: 25,978

Full Statistics