Welcome
You have to register before you can post on our site.
Today's top poster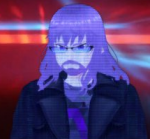 Congratulations to

SpookyZalost

, our current top poster for the last day with 7 posts!
Make them Famous
Where do you see technology in ten y . . .
Gmdykfuiygh66476
Mine boots in about 10 seconds or less. Often times though, you can get from initial booting to desktop in less than 10 seconds, I guess depending on how hard t . . .
Forum statistics
» Members: 464
» Latest member: queenregret23
» Forum threads: 1,458
» Forum posts: 16,324

Full Statistics