Welcome
You have to register before you can post on our site.
Latest Threads
Possibly the longest thread ever created
Last Post: SpookyZalost
Today 10:54 AM
Personal Milestone Thread
Last Post:

brian51


Yesterday 10:17 AM
NCAA Football Season 2018
Last Post:

brian51


Yesterday 10:16 AM
A blast from the past
Last Post:

Guardian


Yesterday 12:27 AM
Radiation sensing
Last Post: SpookyZalost
September 21st, 2018 8:55 AM
Count before the makestation staff
Last Post:

Thomas


September 21st, 2018 1:18 AM
Today's top poster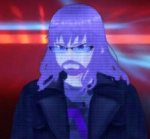 Congratulations to SpookyZalost, our current top poster for the last day with 1 post!
Make them Famous
The general chat thread

Guardian
Does a mosquito count as a bug bite?
Absolutely. The buggers... 

Forum statistics
» Members: 375
» Latest member: jahda4656
» Forum threads: 1,365
» Forum posts: 14,393

Full Statistics